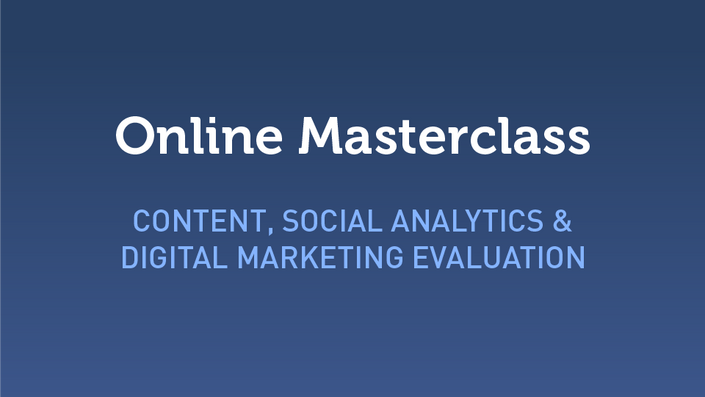 Content, Social Analytics & Digital Marketing Evaluation
Start accurately tracking leads, conversions and behavioural change to get the most out of your digital spend and excel key business deliverables
Watch Promo
Why sit this course?
Start Seeing Real $$$$ From Your Digital Spend
Start tracking leads, conversions and behavioural change in a meaningful way
Get Beyond 'Counting Likes'
Make content and social activity accountable against key business deliverables
Understand Critical Digital, Social & Content KPIs
At a glance know the must-know metrics to determine success, by channel
Moving Past 'Last Click Attribution' To Measure Online Activity
Understand differences in attribution modelling to provide a more rounded view on measurement
Use Google Analytics (GA) To Get The Truth On Campaign Performance
Use GA as the single source of truth on social, search, remarketing, email, content and beyond
What content is covered in this Course?

Defining a framework to measure success
Defining a system for awareness, lead nurturing and conversions
How to measure brand awareness online
Defining website goals and tracking performance
Analysing and interpreting user behaviour to unlock audience intentions
Moving beyond Cost Per Impression (CPM)
Pros and Cons of measuring by CPM
Why marketers are unwise to trust platform data
Moving towards an outcome led approach
Starting to tie campaign performance to engagement and actions
Transitioning to Cost Per Action (CPA)
Tracking the user journey with Google Analytics (GA)
Overview of key GA features
Using dashboards to simplify data and for ease of analysis
How to interpret and understand traffic data
Using GA as a single source of truth
Isolating key metrics using Views and Segments
Key performance indicators by channel
Digital data and KPIs for healthy activity
How to know if your Google ads should be cheaper
Watch signs you are paying too much on Facebook
Key Search Engine Optimisation metrics
Is it actually a problem if bounce rates are high?
Why having 'good traffic' doesn't always equal success
Understanding the user journey and attributing success where it is due
Appreciating the role of different channels in the conversion cycle
Which channels are good closers?
Which channels are best for awareness?
Giving credit where it is due to both closers and awareness generators
How to accurately attribute conversions in a multi-channel campaign
Developing an attribution framework across all channels
Integrating offline and online data to understand the customer journey
Measuring Earned, Owned & Bought media
How to measure earned vs. owned vs. bought media
Breaking down campaign performance by key areas
To boost or not to boost?
Are online Influencers worth the money?
Your Instructor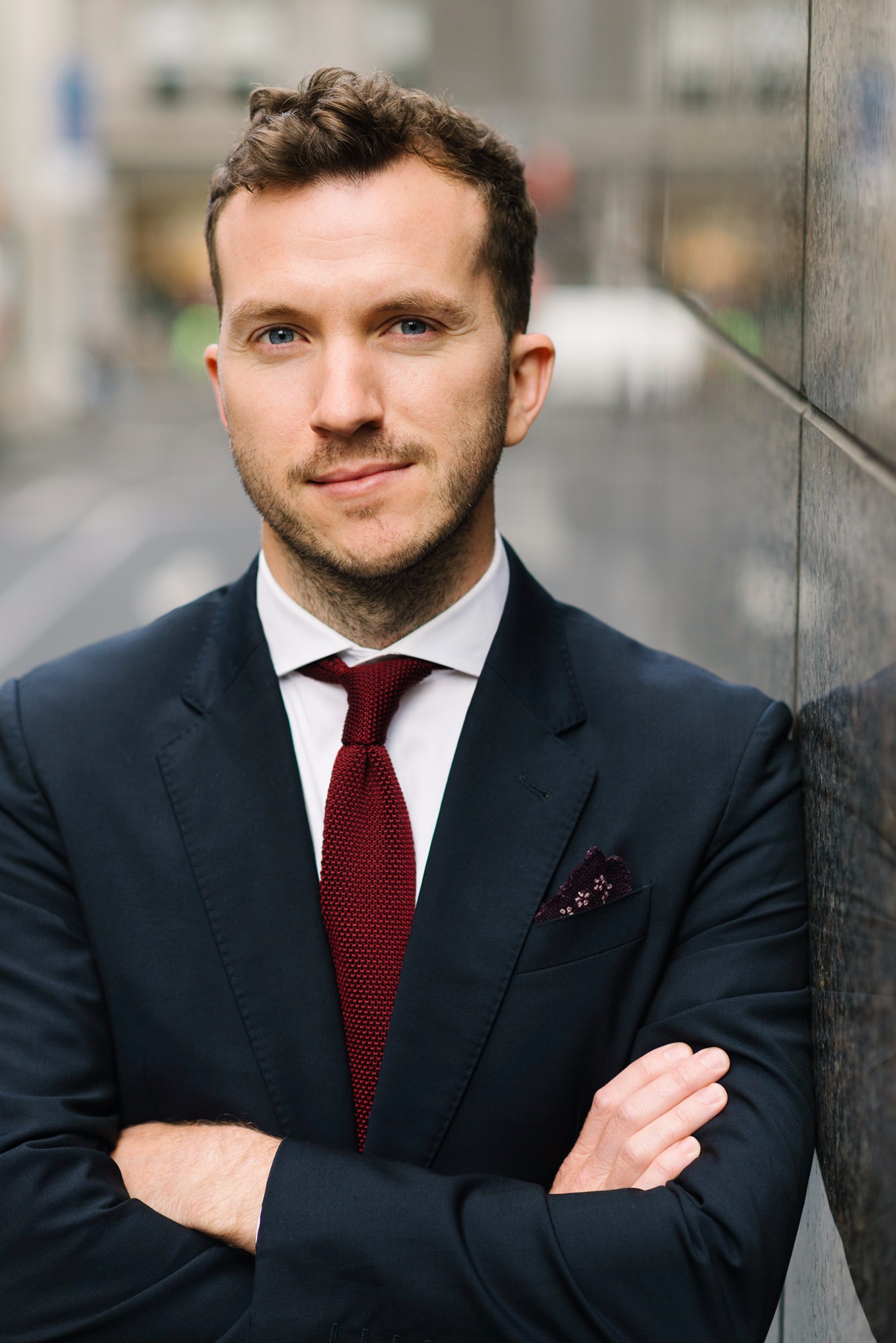 James Fitzgerald is the Executive Director of Programming at SMK.
SMK is a specialist learning and development organisation which exists to help businesses use social media, mobile and digital channels more effectively.
As Executive Director of Programming James is responsible for devising and developing all blue chip and corporate education programs. James is one of the most widely respected figures in digital marketing in APAC, having educated over 15,000 senior business decision makers on how they can use these channels more effectively, including leaders from: United Nations, Air NZ, MYER, McDonalds, NAB, P&G, Tourism Australia, Ralph Lauren, Westfield and various Government departments, to name just a few.
How does the Pricing work?
Become an SMK member for unlimited course access
Join SMK: Digital Excellence and access all online courses as they are released PLUS all Strategy Training Courses, Member Clinics, Technical Labs, Facebook Working Group Member Support and Live-Streams

SMK releases between 25-35 hours of new leading-edge, digital marketing eLearning course content each month, touching on everything from Facebook Marketing, to Google Analytics, Digital Copywriting and much more. Digital Excellence Membership packages start from just $85 +GST /month with plans for individuals and teams available.

Join hundreds of marketers today, from organisations like Sydney Metro, News Corp, Meat & Livestock Australia, Australian Youth Orchestra, Tourism Bendigo, Precision Group, Department of Education (QLD), City of Playford, Working Style (NZ), Timberland (NZ), Asics (NZ).
Who is this course for?
Simply put, this course is for anyone who works with Online Marketing or is looking to enhance and accurately evaluate their activity .