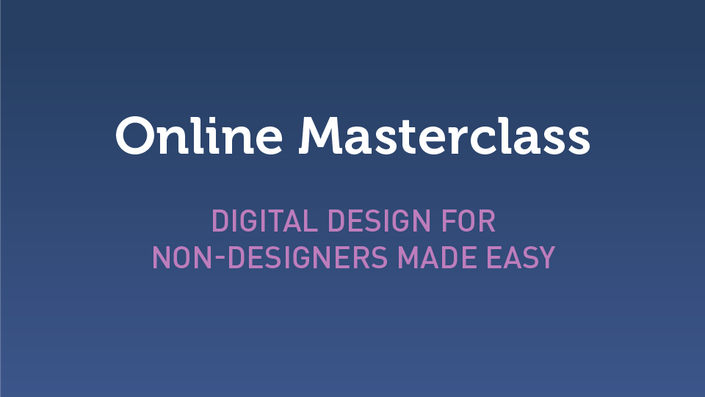 Digital Design For Non-Designers Made Easy
Design like a pro, even if you're not. Learn design fundamentals to produce killer digital creative.
Watch Promo
Why sit this course?
Design Like A Pro, Even If You're not
How to turn design fundamentals into killer digital creative
Turn 'Pretty' Creative Into High Converting Creative
Take design to a higher level, by applying conversion rate optimisation (CRO)
Combining Science, Psychology & Data In Design To Win
Great design takes place at the intersection of creative flair and intelligence
Optimal Digital Design: Tailored, Targeted & Scalable
One-size-fits-all design is dead, mass-personalisation rules online…
Must-Use Tools For Designing Killer Content
Cutting edge design, analytics, tracking & AI tools for killer design
What content is covered in this Course?
Design fundamentals
Understanding different design frameworks
Overview of major design methodologies
Design processes reviewed and explained
What are the six major design elements?
The five most common design principles explained
Key differences between digital and non-digital design
Kicking tools for simple, snappy creative & design
Adobe vs. Canva + More
Handy, quick online design templates
Easy video creation tools
Top apps for iphoneography, etc.
Proven, high-converting tools for landing pages and online funnels
Understanding online user behaviour
How do consumers ACTUALLY consume content online
Psychology of design, colour, layout and online conversions
Mobile vs. desktop behavioural analysis
Cutting edge insights from eye-tracking studies
Conversion optimisation design secrets
Tailoring design for key points in digital user journey
'So long' one-size-fits-all creative
'Hello' mass-personalisation and targeting
Building brand and awareness with emotive design
Engagement and authenticity to sustain user retention
Clutter-free, concise design to drive conversions
High performing design insights by channel
When and when-not to use landing pages
Designing high converting landing pages
High impact email design principles for 2018+
Must-Know design features for Facebook News-Feed
Using Facebook Artificial Intelligence (AI) in Ad design
Maxing Google & YouTube super-smart Ad design tools
Optimising design with analytics, testing & tracking tools
Assessing user journeys in Google Analytics
Making the most of Google Optimizer
Creating funnels from content to conversions
Recording and heatmapping your website behaviour
Easy polling tools and user surveys
Leveraging Artificial Intelligence (AI) in design
2019, and beyond, digital design trends
How are quirky animations/gifs bringing design to life?
Is flat design starting to fall flat?
Will custom artwork grab bored social scrollers?
Time to get BOLD with fonts and typography
Photography: less stock, more authentic
Your Instructor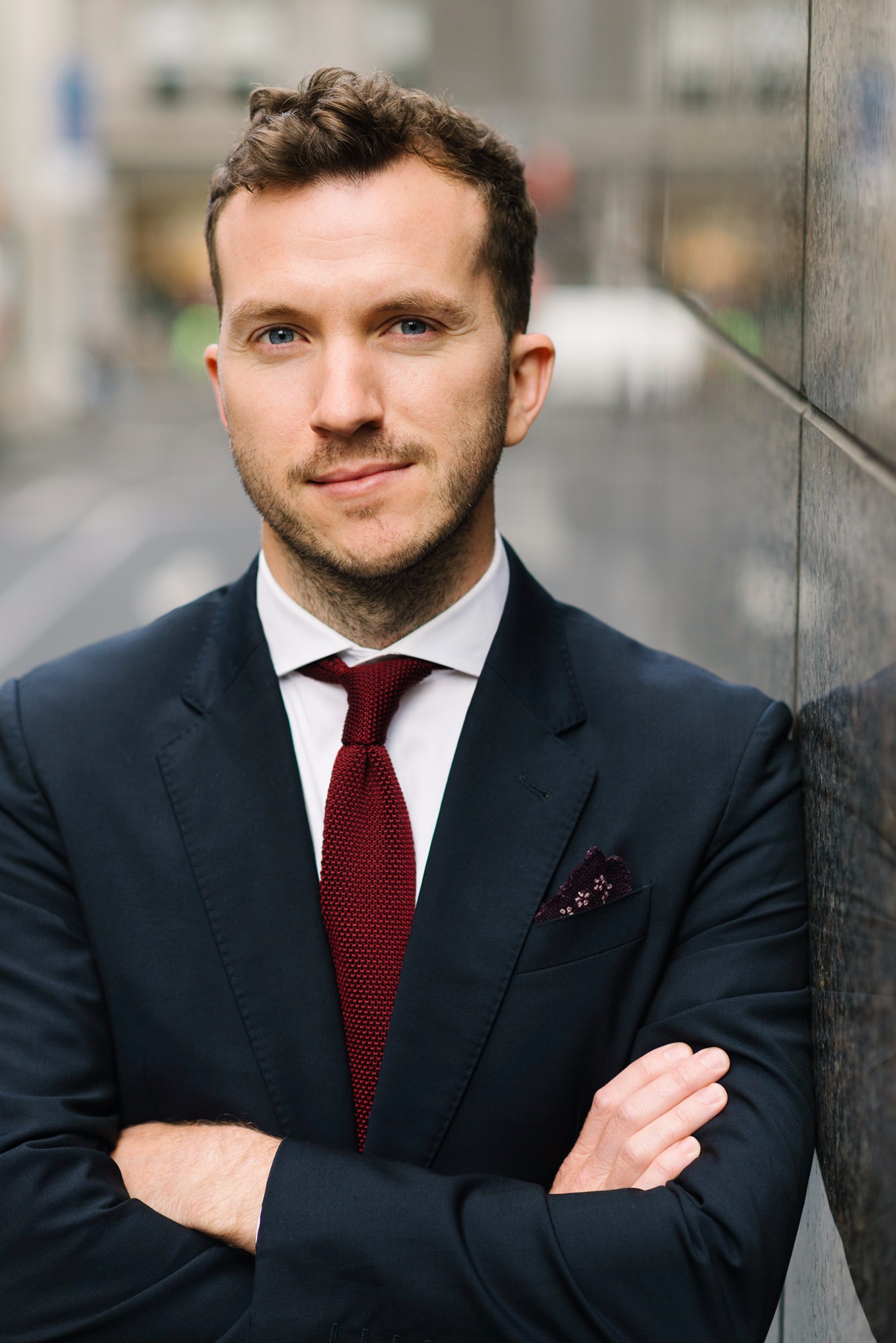 James Fitzgerald is the Executive Director of Programming at SMK.
SMK is a specialist learning and development organisation which exists to help businesses use social media, mobile and digital channels more effectively.
As Executive Director of Programming James is responsible for devising and developing all blue chip and corporate education programs. James is one of the most widely respected figures in digital marketing in APAC, having educated over 15,000 senior business decision makers on how they can use these channels more effectively, including leaders from: United Nations, Air NZ, MYER, McDonalds, NAB, P&G, Tourism Australia, Ralph Lauren, Westfield and various Government departments, to name just a few.
How does the Pricing work?
Become an SMK member for unlimited course access
Join SMK: Digital Excellence and access all online courses as they are released PLUS all Strategy Training Courses, Member Clinics, Technical Labs, Facebook Working Group Member Support and Live-Streams

SMK releases between 25-35 hours of new leading-edge, digital marketing eLearning course content each month, touching on everything from Facebook Marketing, to Google Analytics, Digital Copywriting and much more. Digital Excellence Membership packages start from just $85 +GST /month with plans for individuals and teams available.

Join hundreds of marketers today, from organisations like Sydney Metro, News Corp, Meat & Livestock Australia, Australian Youth Orchestra, Tourism Bendigo, Precision Group, Department of Education (QLD), City of Playford, Working Style (NZ), Timberland (NZ), Asics (NZ).
Who is this course for?
Simply put, this course is for anyone who works with Designers or Creatives and are looking to understand the basics of design and artworking.