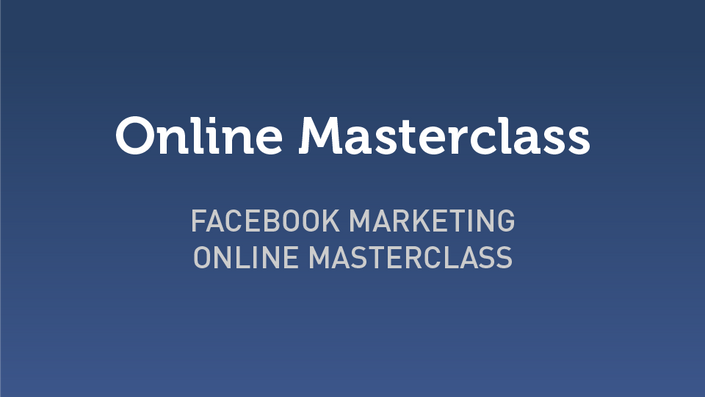 Facebook Marketing Online Masterclass
Discover the latest techniques to create targeted campaigns which increase activity and cut-through on Facebook
Watch Promo
Why sit this course?
Get Past Just 'Building Likes' - finally see Facebook ROI
Start using Facebook to change behaviour, nurture leads, drive traffic and sales
Run Facebook Ads People Don't Hate
Use smart targeting to improve engagement whilst drastically reducing Facebook ad costs
Build & Grow Facebook Organic Reach
How to reduce Facebook content fatigue and reverse the Facebook newsfeed slide
Facebook Video Explosion – Live, 360, VR and beyond
Insights, tools, technologies and techniques for creating killer mobile-video content and ads
Facebook Messenger: Chatbots, Payments & Ads Galore
Keep up to date with latest Messenger innovations: chatbots, ads, offers and commerce
What content is covered in this Course?
Facebook Business Manager best practice
Exploration of key Business Manager features
Managing multiple users and integrating with Instagram
Overview of Business Manager Publishing Tools, Pixels and Product Catalogues
Developing high converting Facebook Ad campaigns
Understanding social ad best practice
Facebook Power Editor major feature overview
Advanced targeting features with Facebook Custom Audiences

Remarketing
Email database integrations
App users

Exploration of new and updated Custom Audiences Engaged Users features
Making the most of Facebook Canvas, Lead ads, Carousels, video ad units
Using Facebook ads to drive: footfall, phone calls, offers, app downloads and qualified web traffic
Facebook Video – Live, Premiere, Watch Parties and beyond
Latest Facebook video updates
Why does most Facebook Live video flop?
Making the most of real time video
Facebook video ad best practice
Social, mobile video tools and technologies
How to get cut through in the Facebook newsfeed
How to survive in the Attention Economy
Tailoring and targeting content effectively
Unlocking hard to reach audiences using Dark Posts
Understand and implement the key principles of News Feed Optimisation
Proven techniques for growing your audience
Facebook Messenger Chatbots, advertising and payments updates
Latest Facebook Messenger updates
Facebook Messenger advertising and promotional opportunities
The evolving customer experience with Chatbots
Tools and technologies for creating Messenger Chatbots
Facebook Messenger commerce and payments
Facebook customer experience & reputation management
Using SEO tactics to optimise your Facebook profiles
What you need to know to stay on the right side of the law, i.e. defamation, copyright infringements, etc.
Dealing with trolls and negativity on your company page
How to foster and encourage healthy two-way debate
Developing internal systems and processes for escalating and managing crisis situations
Managing the negative minority and mobilising the silent, satisfied majority
Facebook commerce - turning 'Likes' into customers
Integrating Facebook into the broader marketing mix
Using Facebook to drive footfall, nurture leads and online traffic
Facebook Insights data analysis
Integrating Facebook Insights with Google Analytics (GA)
Your Instructor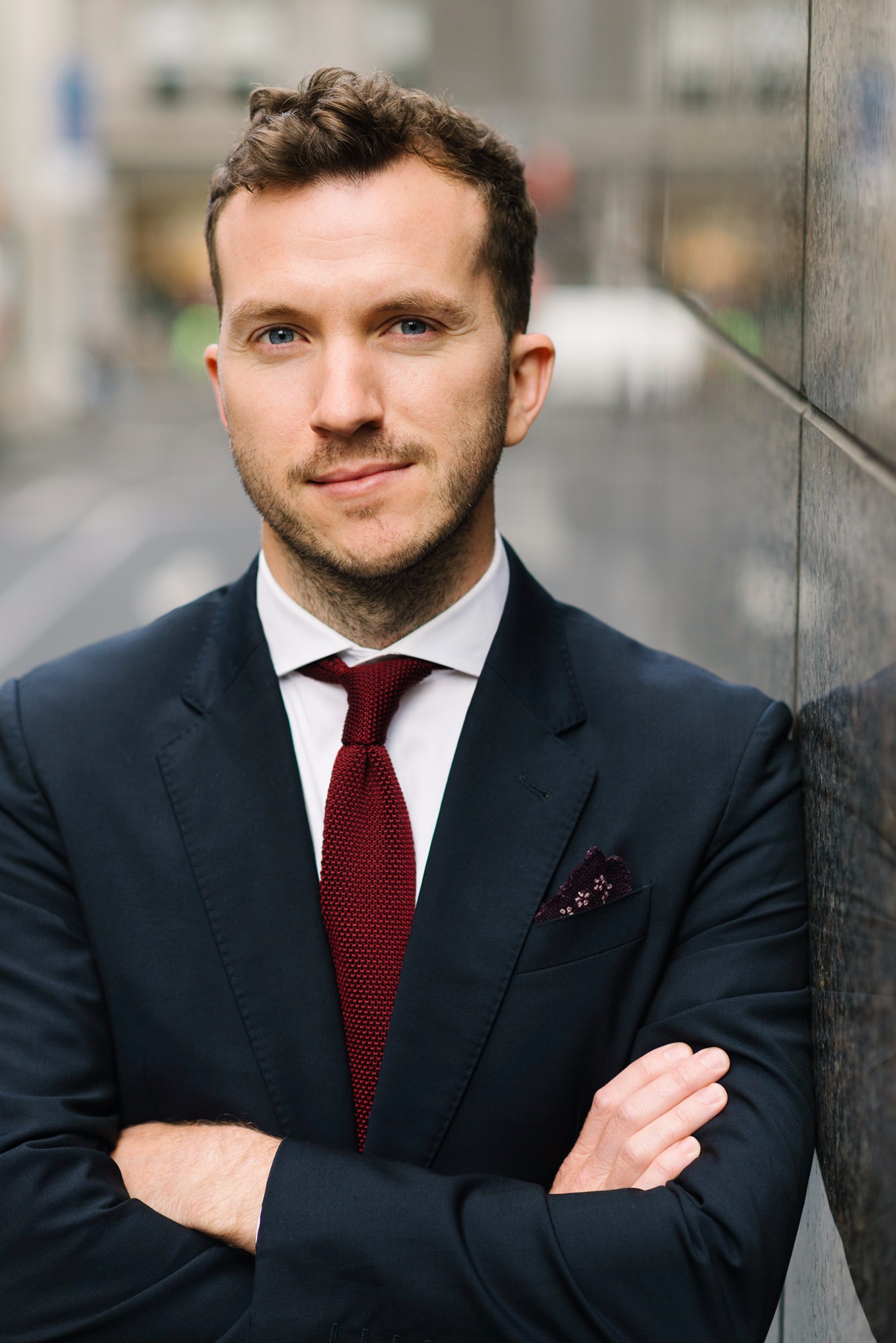 James Fitzgerald is the Executive Director of Programming at SMK.
SMK is a specialist learning and development organisation which exists to help businesses use social media, mobile and digital channels more effectively.
As Executive Director of Programming James is responsible for devising and developing all blue chip and corporate education programs. James is one of the most widely respected figures in digital marketing in APAC, having educated over 15,000 senior business decision makers on how they can use these channels more effectively, including leaders from: United Nations, Air NZ, MYER, McDonalds, NAB, P&G, Tourism Australia, Ralph Lauren, Westfield and various Government departments, to name just a few.
How does the Pricing work?
Become an SMK member for unlimited course access
Join SMK: Digital Excellence and access all online courses as they are released PLUS all Strategy Training Courses, Member Clinics, Technical Labs, Facebook Working Group Member Support and Live-Streams

SMK releases between 25-35 hours of new leading-edge, digital marketing eLearning course content each month, touching on everything from Facebook Marketing, to Google Analytics, Digital Copywriting and much more. Digital Excellence Membership packages start from just $85 +GST /month with plans for individuals and teams available.

Join hundreds of marketers today, from organisations like Sydney Metro, News Corp, Meat & Livestock Australia, Australian Youth Orchestra, Tourism Bendigo, Precision Group, Department of Education (QLD), City of Playford, Working Style (NZ), Timberland (NZ), Asics (NZ).
Who is this course for?
Simply put, this course is for anyone who works with Facebook or is looking to start developing a presence on Facebook: