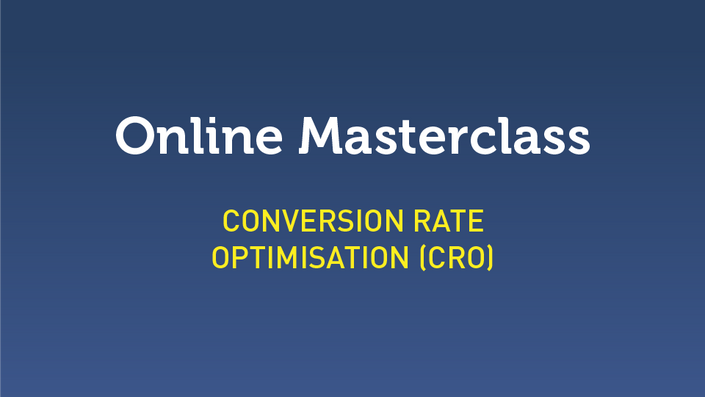 Conversion Rate Optimisation Online Masterclass
Increase profitability & impact of digital marketing activity by increasing online conversions, helping you to get more out of less
Watch Promo
Why sit this course?
Increase Profitability & Impact Of Digital Marketing Activity
By getting more out of less with CRO, Cost Per Actions (CPA)s tumble
Blow Digital Conversion Rates Through The Roof
Laser-guided focus can comfortably drive 100%+ improvements in marketing activity
Become A Smarter Digital Marketer Today
Conversion Optimisation helps you work smarter, not harder
Smash Competitors WHILST Saving Money
Leave your competitors for dead, counting their Likes, streaming ahead on a shoe-string
Make Google & Facebook Work Harder For You
Attract better quality traffic, which ACTUALLY converts
What content is covered in this Course?
What is Conversion Rate Optimisation (CRO)?
How can conversion optimisation save you $$$$
Getting beyond Likes, bounce rate, impressions and other fluff
Why do most businesses suck at CRO?
How to do it on a shoe-string
What are the smartest conversion optimisation techniques?
Developing a structured process for optimisation
Psychology of CRO, getting inside web users' heads
Why do people sometimes convert and sometimes not?
Common turn-ons and turn-offs for web users
Understanding user behaviour: social, web, mobile, video +
Cutting clutter, optimising for mobile and improving load-speeds
How to get people to say YES to converting online!
What is your value proposition?
Is your value proposition tailored to each page, ad, piece of content?
Proven techniques for building social proof
Ensuring your visitors trust your business and feel safe to convert
How to de-risk conversions and reduce friction
Using scarcity and urgency to increase conversions
What conversions should you optimise for?
Common examples of valueless data marketers obsess over
When is a conversion not really a conversion?
Are you ACTUALLY tracking the right thing(s)?
Smart behaviours you should track today
Identifying and ranking macro and micro conversions
Must-use tools and tech to boost conversions
Smart optimisation ideas by channel/destination
Killer conversion funnels on Facebook, Google, email and beyond
Crafting high performing landing pages
How to tune up: home pages, data capture and shopping carts
Advanced optimisation features on Facebook, Instagram, Snapchat, YouTube & LinkedIn
Leveraging Artificial Intelligence (AI) to optimise better
Quantitively and qualitatively assessing your audience
Creating an effective feedback loop to drive optimisation
Smart, cheap ways to collate user feedback
Mining Google Analytics, Facebook Analytics and more
Quick and easy ways to set-up A/B testing
A/B Testing on your site, email and social channels
Your Instructor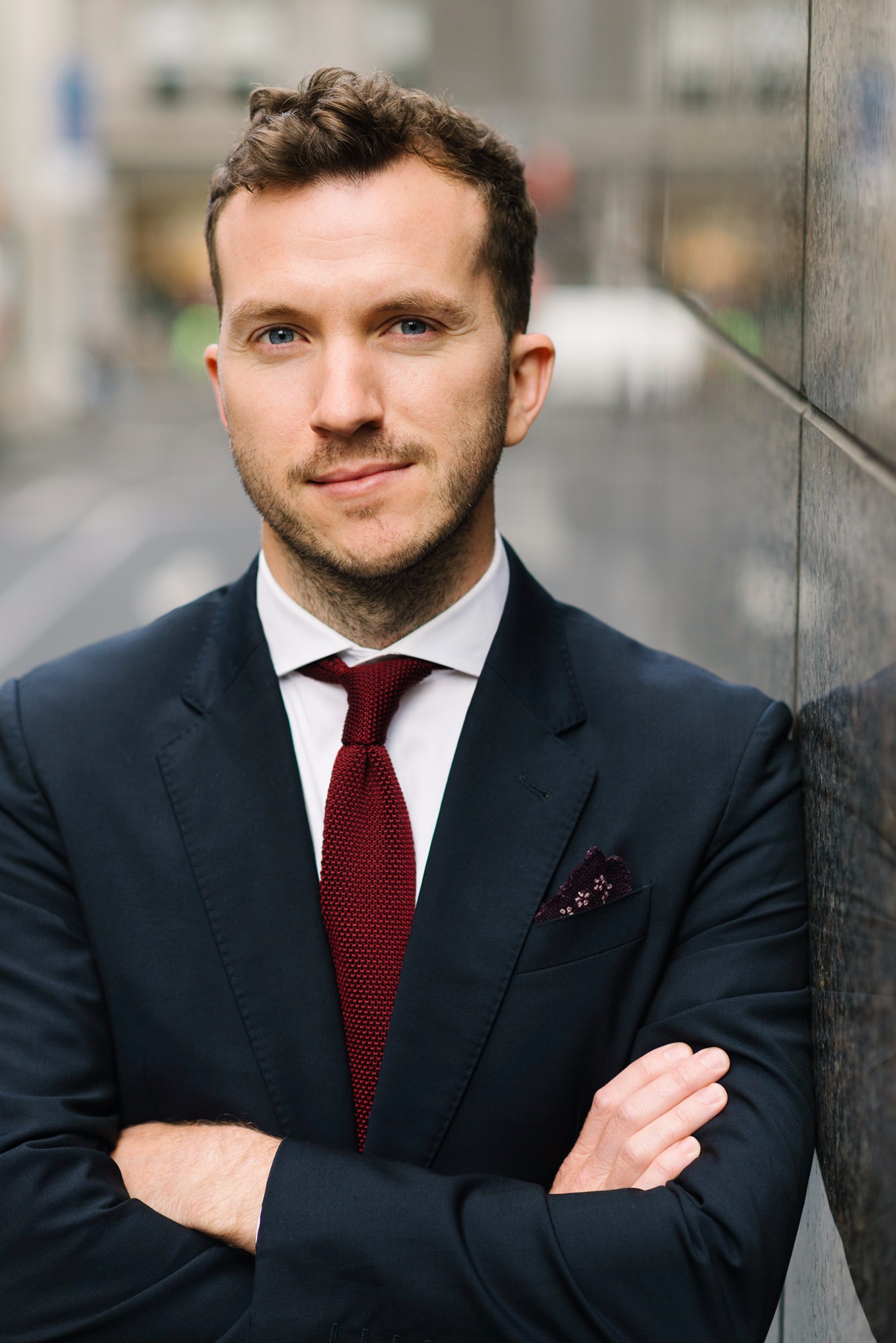 James Fitzgerald is the Executive Director of Programming at SMK.
SMK is a specialist learning and development organisation which exists to help businesses use social media, mobile and digital channels more effectively.
As Executive Director of Programming James is responsible for devising and developing all blue chip and corporate education programs. James is one of the most widely respected figures in digital marketing in APAC, having educated over 15,000 senior business decision makers on how they can use these channels more effectively, including leaders from: United Nations, Air NZ, MYER, McDonalds, NAB, P&G, Tourism Australia, Ralph Lauren, Westfield and various Government departments, to name just a few.
How does the Pricing work?
Become an SMK member for unlimited course access
Join SMK: Digital Excellence and access all online courses as they are released PLUS all Strategy Training Courses, Member Clinics, Technical Labs, Facebook Working Group Member Support and Live-Streams

SMK releases between 25-35 hours of new leading-edge, digital marketing eLearning course content each month, touching on everything from Facebook Marketing, to Google Analytics, Digital Copywriting and much more. Digital Excellence Membership packages start from just $85 +GST /month with plans for individuals and teams available.

Join hundreds of marketers today, from organisations like Sydney Metro, News Corp, Meat & Livestock Australia, Australian Youth Orchestra, Tourism Bendigo, Precision Group, Department of Education (QLD), City of Playford, Working Style (NZ), Timberland (NZ), Asics (NZ).
Who is this course for?
Simply put, this course is for anyone who works with Online Marketing or Social Channels or is looking to enhance their activity and conversions online.