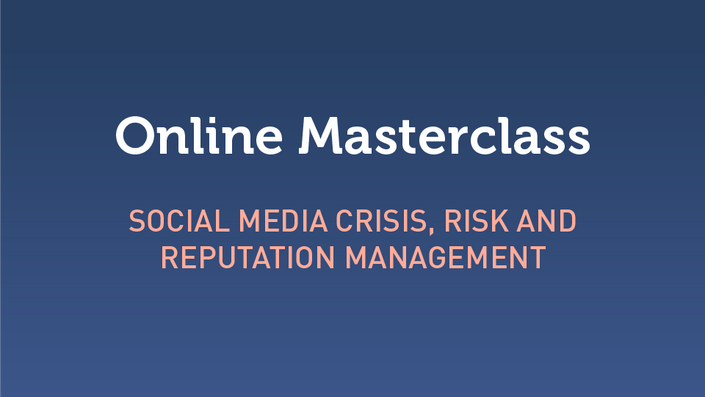 Social Media Crisis, Risk and Reputation Management
Manage Negativity In Social Media Confidently & Compliantly
Watch Promo
Why sit this course?
Protect Your Brand In A Social Media Crisis
Don't wait to get flamed in social, put a proactive plan in place today
Turn Your Social Community Into An Army Of Advocates
Putting the Like back into 'Likers' by engaging, surprising and delighting followers
Manage Negativity In Social Media Confidently & Compliantly
Negativity is inevitable, although disaster is typically bred by mismanagement
Mobilise The Silent Satisfied Majority
Proactive community management yields dividends when the mess hits the fan
Getting Buy-in From Senior Leaders & CEOs
Best practice for managing the c-suite to bring about necessary changes in protocol
What content is covered in this Course?
What Are The Most Common Social Media Crisis Situations?
What are the most realistic social media threats to a business?
Getting beyond scare-mongering, how do crisis situations usually play out?
Social media vs. mainstream media- how much damage can that Tweet cause?
Major Legal Social Media Threats & Risks
The copyright ticking time-bomb!
Defamation in social media, where does the liability reside?
Bullying and victimisation in online communities
Traditional Crisis Management Processes Reviewed
What is the usual protocol in a business crisis?
Where does existing crisis management planning need to be amended/updated?
The increasing role of technology in reputational management
Educating Business Leaders On Social Media Crisis Management
Advice and guidance on generating leadership by-in
CEO accountability - should your CEO ever apologise in social media?
Best Practice Guidelines On Responding To Crisis Situations
Proactive reputation management versus reactive
What if people are trashing your brand online?
If 'the mob' is baying for blood, does the business need to change?
Ensuring consistent organisational tone and language
Who is accountable for your reputation online?
PR? Customer service? Legal?
Should reputational management be outsourced or is it best kept in-house?
Community Management Best Practices Reviewed
How to build an engaged community
Taking an integrated approach to grow your community and reach
Creating a kicking program of content and events to build excitement
Generating community love via perceived 'Random Acts of Kindness'
Adding a human touch to build affinity
Mobilising the 'silent satisfied majority' to advocate
Modifying workflows to manage and escalate issues and complaints
How to structure internal teams to maximise resources
Developing Company-Wide Social Media Guidelines
Managing employees and spokespeople in social media
Protecting your organisation with company-wide guidelines
Social media guidelines and HR best practice
Your Instructor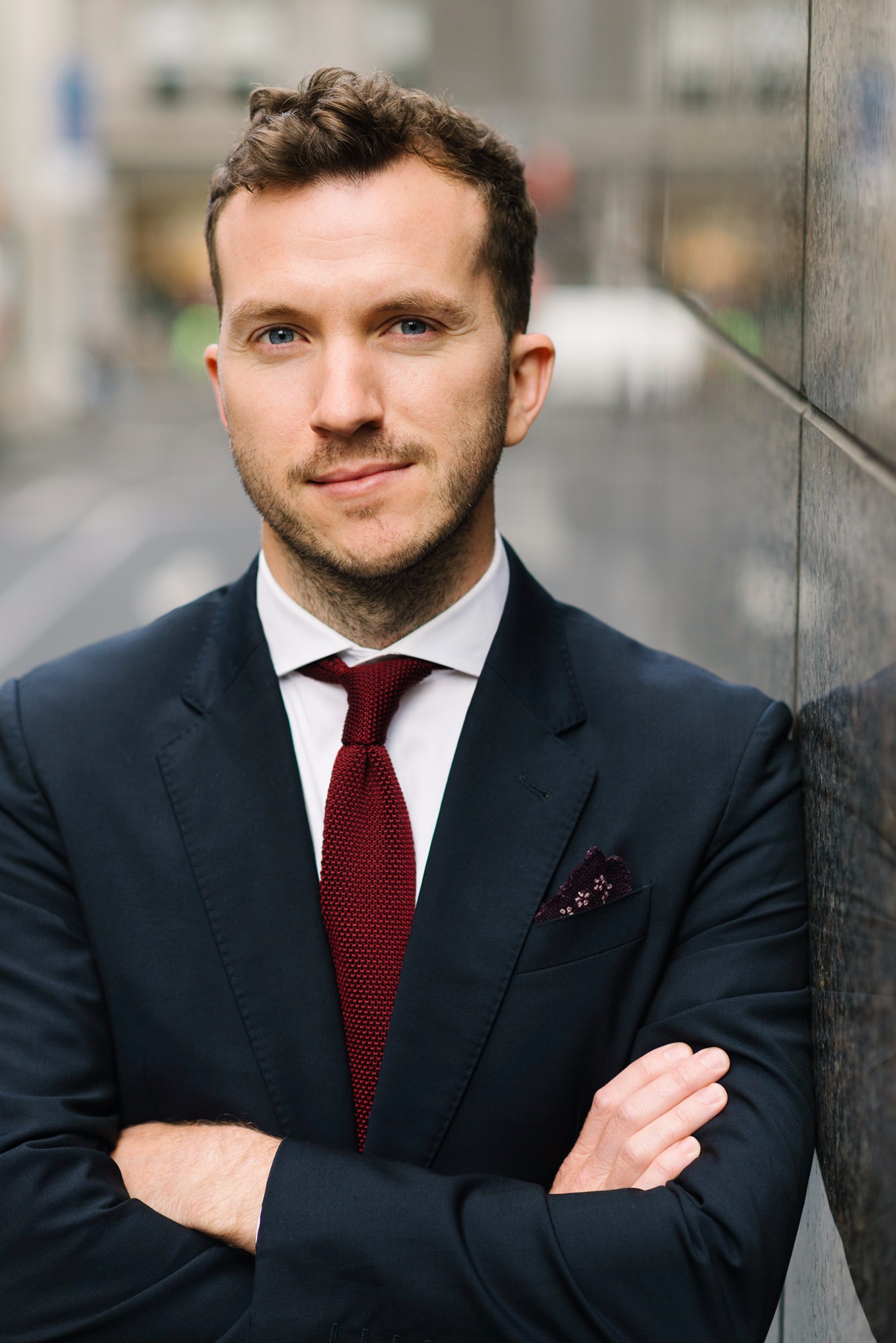 James Fitzgerald is the Executive Director of Programming at SMK.
SMK is a specialist learning and development organisation which exists to help businesses use social media, mobile and digital channels more effectively.
As Executive Director of Programming James is responsible for devising and developing all blue chip and corporate education programs. James is one of the most widely respected figures in digital marketing in APAC, having educated over 15,000 senior business decision makers on how they can use these channels more effectively, including leaders from: United Nations, Air NZ, MYER, McDonalds, NAB, P&G, Tourism Australia, Ralph Lauren, Westfield and various Government departments, to name just a few.
How does the Pricing work?
Become an SMK member for unlimited course access
Join SMK: Digital Excellence and access all online courses as they are released PLUS all Strategy Training Courses, Member Clinics, Technical Labs, Facebook Working Group Member Support and Live-Streams

SMK releases between 25-35 hours of new leading-edge, digital marketing eLearning course content each month, touching on everything from Facebook Marketing, to Google Analytics, Digital Copywriting and much more. Digital Excellence Membership packages start from just $85 +GST /month with plans for individuals and teams available.

Join hundreds of marketers today, from organisations like Sydney Metro, News Corp, Meat & Livestock Australia, Australian Youth Orchestra, Tourism Bendigo, Precision Group, Department of Education (QLD), City of Playford, Working Style (NZ), Timberland (NZ), Asics (NZ).
Who is this course for?
Simply put, this course is for anyone who works with potential company crisis situations or responsible for being / managing company spokespeople.