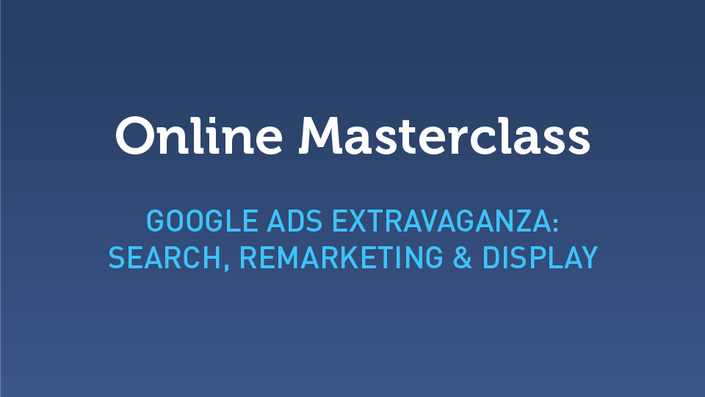 Google Ads Extravaganza: Search, Remarketing & Display
Use Smart Google Ad Techniques To Out-Fox Bigger, Richer Rivals
Watch Promo
Why sit this course?
Outfox Richer, Bigger Rivals With Smart Google Ad Techniques
Smart companies trump rich companies every day when it comes to digital marketing, find out how you can too!
Combine SEM With Remarketing, Leaving Competitors For Dead
Dominate search engines and generate mountains of business leads
Understand Search Intent Better To Unlock Bargain Traffic
Intent is what matters, not keywords. Move beyond the basics and save $$$
Get Better Google Results For Less Money
Stay on top of all Google's latest changes and innovations, maximising the opportunities they bring
Have The Confidence To Brief and Manage Agencies or Other Third Parties
Cut through digital waffle and start getting the results and activity you want!
What content is covered in this Course?
Latest search marketing and AdWords insights and research
Important mobile and desktop search insights

Search behaviour trends and developments

Becoming Voice Search ready…

Benchmarking: budgets, CTRs, CPCs and more
Latest AdWords updates and developments
Overview of key developments on Google AdWords from last 12 months

Moving beyond basic banner and search ads

New ad formats, placements and opportunities reviewed

Optimising Google AdWords campaigns for mobile
Understanding how search engines work and advanced features
Appreciating the different types of keywords

Understanding the KEI (Keyword Effectiveness Index) and how to maximise

Performing competitor analysis and benchmarking via industry

Must have tools and techniques to identify competitor strategies

The impact of mobile and local search
Google Search Engine Marketing (SEM) best practice
Developing a comprehensive plan

Creating an exhaustive keyword list

Using long-tail keyword strategies to unlock bargain web traffic

Matching keywords to ensure a good Quality Score (QS)

Writing killer ad copy to attract ideal traffic

Making the most of ad extensions

Using landing pages to boost campaign performance

Bidding options explained and explored

Google search and remarketing - a match made in heaven

Integrating SEM learnings into SEO
Google Display Network (GDN): Smart Remarketing & beyond
Remarketing explained and unravelled

Planning and setting up smart remarketing campaigns

Running Facebook style 'Custom Audiences' and 'Lookalikes' on GDN

Leveraging Google's Artificial Intelligence (AI) on the GDN
Measuring and evaluating SEM and online display campaigns using web analytics
Using dashboards to simplify data and for easy analysis

Overview and explanation of important Google Analytics language and jargon

Understanding user behaviours and how to visualise conversion funnels

Moving beyond 'last-click' attribution to better understand customer journey
Your Instructor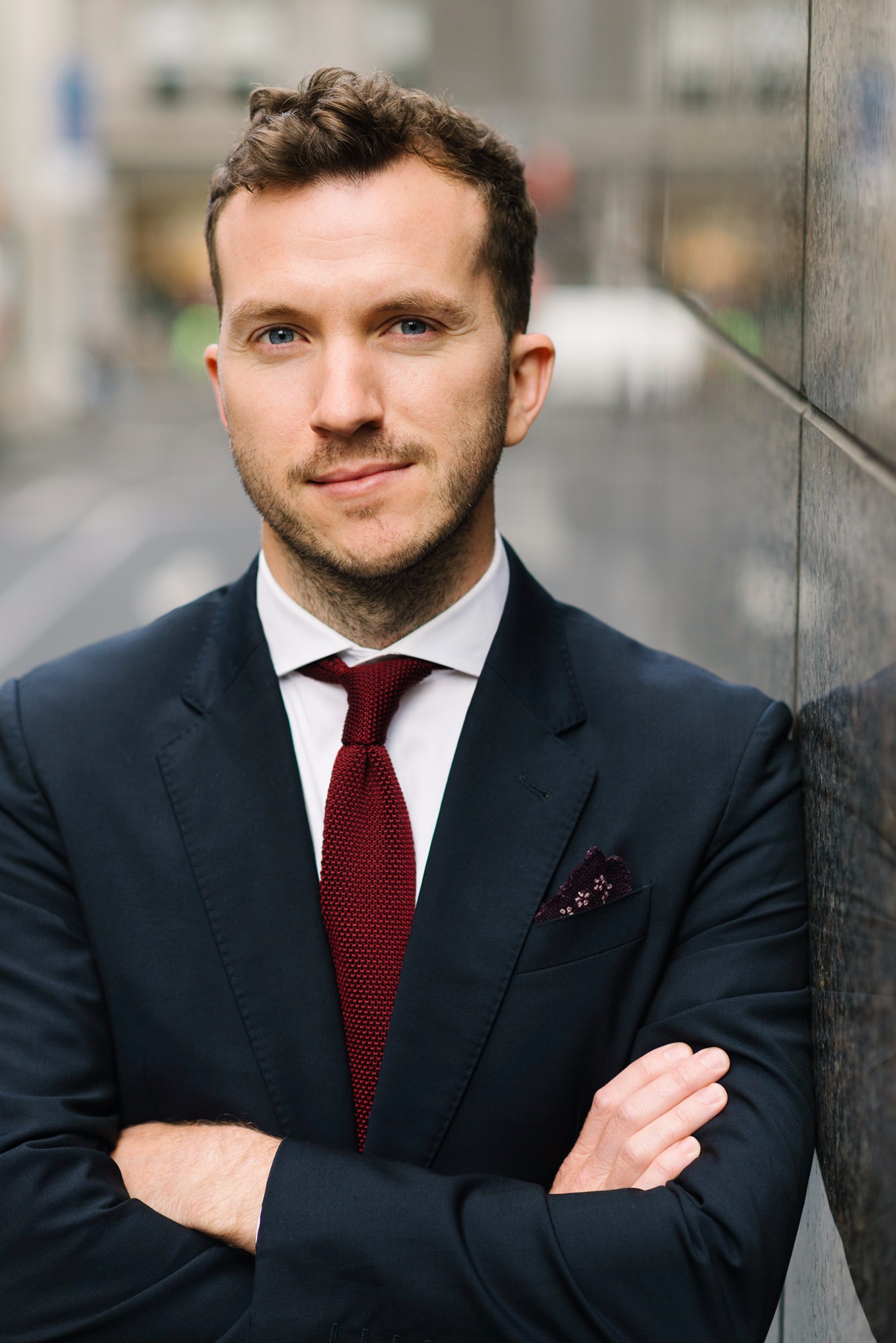 James Fitzgerald is the Executive Director of Programming at SMK.
SMK is a specialist learning and development organisation which exists to help businesses use social media, mobile and digital channels more effectively.
As Executive Director of Programming James is responsible for devising and developing all blue chip and corporate education programs. James is one of the most widely respected figures in digital marketing in APAC, having educated over 15,000 senior business decision makers on how they can use these channels more effectively, including leaders from: United Nations, Air NZ, MYER, McDonalds, NAB, P&G, Tourism Australia, Ralph Lauren, Westfield and various Government departments, to name just a few.
How does the Pricing work?
Become an SMK member for unlimited course access
Join SMK: Digital Excellence and access all online courses as they are released PLUS all Strategy Training Courses, Member Clinics, Technical Labs, Facebook Working Group Member Support and Live-Streams

SMK releases between 25-35 hours of new leading-edge, digital marketing eLearning course content each month, touching on everything from Facebook Marketing, to Google Analytics, Digital Copywriting and much more. Digital Excellence Membership packages start from just $85 +GST /month with plans for individuals and teams available.

Join hundreds of marketers today, from organisations like Sydney Metro, News Corp, Meat & Livestock Australia, Australian Youth Orchestra, Tourism Bendigo, Precision Group, Department of Education (QLD), City of Playford, Working Style (NZ), Timberland (NZ), Asics (NZ).
Who is this course for?
Simply put, this course is for anyone who works with SEM or Online Advertising or is looking to enhance and accurately evaluate their advertising activity .