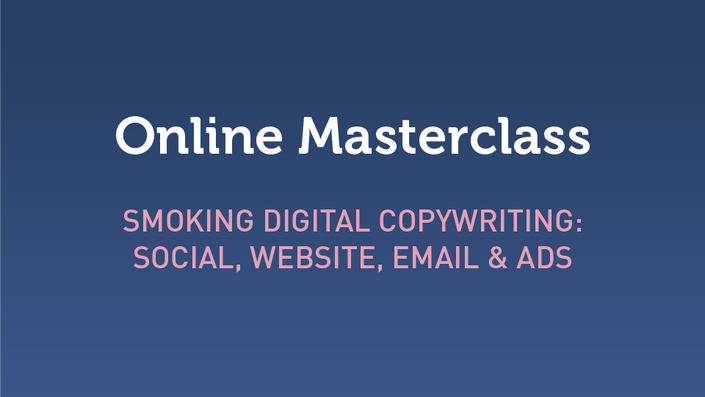 Smoking Digital Copywriting: Social, Website, Email & Ads
Tap into leading-edge digital insights to ensure your copy is optimised for each digital channel.
Watch Promo
Why sit this course?
Ensure Your Digital Copy Is Future-Proof
Facebook and Google move copy goalposts weekly, don't get left behind
Crafting Sticky Digital Copy Which Grabs Attention
Tap into leading-edge digital insights on online user behaviour and psychology
How To Avoid Social News Feeds Killing Your Copywriting
Social News Feed algorithms are the main digital gate-keeper, find out how to win
Optimising Copywriting For Different Digital Channel
Google, FB, Snap, Insta, etc. have content nuances. One size does not fit all
What Does Google & FB's Mobile Pivot Mean For Copywriting?
Most copywriters are toast, learn how to survive and thrive in a mobile-first world
What content is covered in this Course?
Digital copywriting vs. Traditional copywriting
What are the important differences?
What is the same?
How does copywriting differ between the major digital channels?
Key differences between organic and paid online copy
Online content consumption by user demographics
Top tools for editing digital content
Image, video and audio libraries
Editing and production tools
Content distribution and management tools
User Experience (UX) best practice in digital copywriting
Must-know audience maps to pre-empt user needs/wants
Creating and using Personas and Scenarios
Understanding psychology of web users
Ensuring tone resonates with online users
Mapping key user journeys
Creating content for different points in marketing funnel
Insights and research on best performing content, by channel:
Facebook, Instagram, LinkedIn, Twitter, YouTube, Snapchat & Pinterest
Email
Website
Search Engine Optimisation (SEO)
Social content
Understanding social newsfeeds want
How to structure high-performing organic content
Drafting content which drives engagement
Working within different social copy-limits
Short and long form social content
Optimising social content with mobile in mind
Leveraging visual story-telling in content
Using dark posts to test content
Website content
Understanding UX website fundamentals
Ensuring site content is mobile friendly
Landing page best practice
SEO On-page optimisation best practices
Managing user journey with content
Using video and visual content to persuade
Creating content which generates in-bound links
Email content
Creating emails people live to open
Subject line A/B testing best practice
Email template design and UX best practice
Maximising rich media to drive engagement
Driving open rates and conversions with text-based emails
Online ad copywriting
Understanding nuances between channels
Killer ad copy for Google AdWords
Making high converting Facebook ads
When to 'Sell vs. Tell'
Course Curriculum
Smoking Digital Copywriting: Social, Website, Email & Ads - Feb 2022
Available in days
days after you enrol
Your Instructor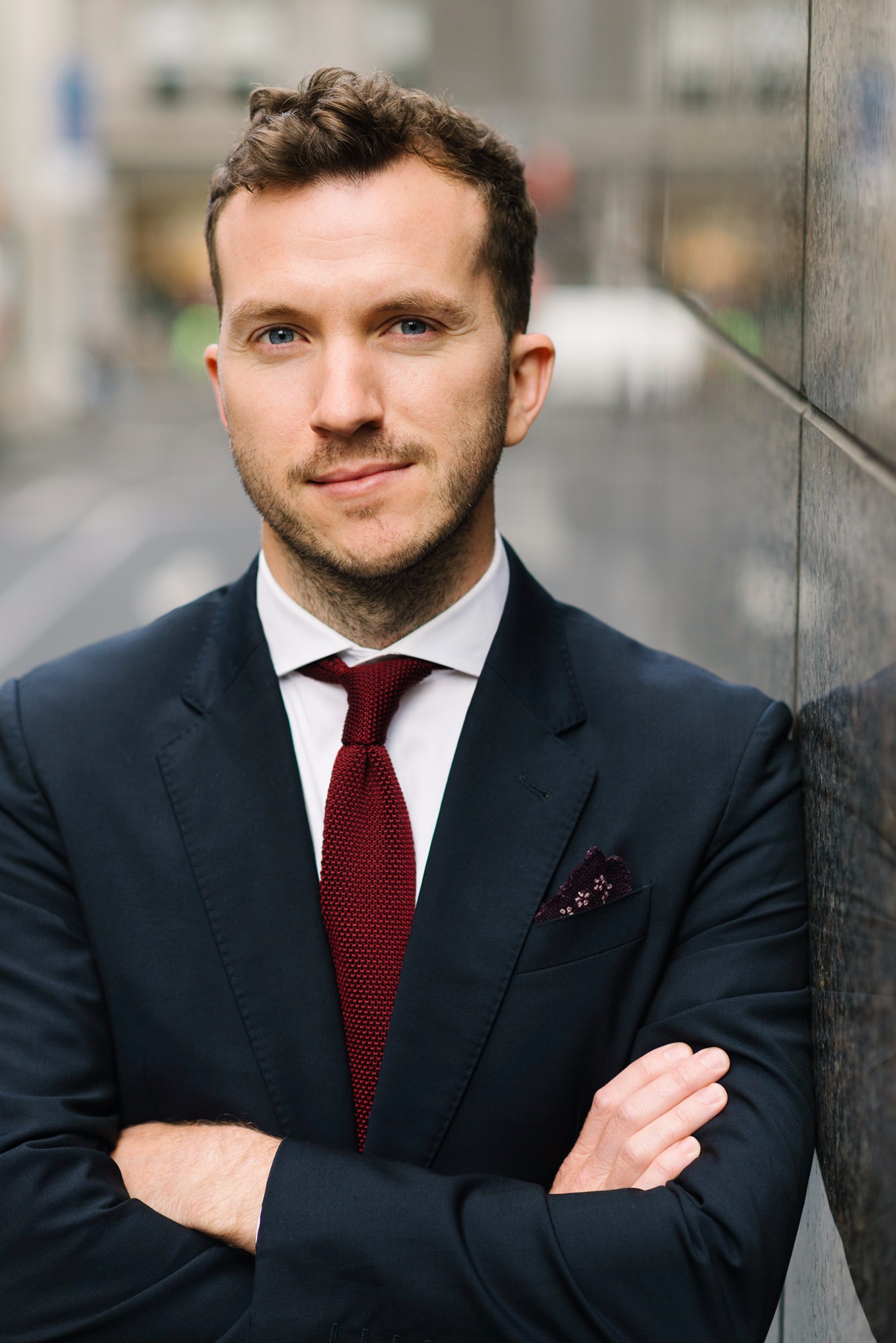 James Fitzgerald is the Executive Director of Programming at SMK.
SMK is a specialist learning and development organisation which exists to help businesses use social media, mobile and digital channels more effectively.
As Executive Director of Programming James is responsible for devising and developing all blue chip and corporate education programs. James is one of the most widely respected figures in digital marketing in APAC, having educated over 15,000 senior business decision makers on how they can use these channels more effectively, including leaders from: United Nations, Air NZ, MYER, McDonalds, NAB, P&G, Tourism Australia, Ralph Lauren, Westfield and various Government departments, to name just a few.
How does the Pricing work?
Become an SMK member for unlimited course access
Join SMK: Digital Excellence and access all online courses as they are released PLUS all Strategy Training Courses, Member Clinics, Technical Labs, Facebook Working Group Member Support and Live-Streams

SMK releases between 25-35 hours of new leading-edge, digital marketing eLearning course content each month, touching on everything from Facebook Marketing, to Google Analytics, Digital Copywriting and much more. Digital Excellence Membership packages start from just $85 +GST /month with plans for individuals and teams available.

Join hundreds of marketers today, from organisations like Sydney Metro, News Corp, Meat & Livestock Australia, Australian Youth Orchestra, Tourism Bendigo, Precision Group, Department of Education (QLD), City of Playford, Working Style (NZ), Timberland (NZ), Asics (NZ).
Who is this course for?
Simply put, this course is for anyone who works with Online Marketing and copywriting or is looking to enhance their copy online .